Since 1903, Albina Holdings has moved the region forward with better and safer asphalt, energy, and freight transport options.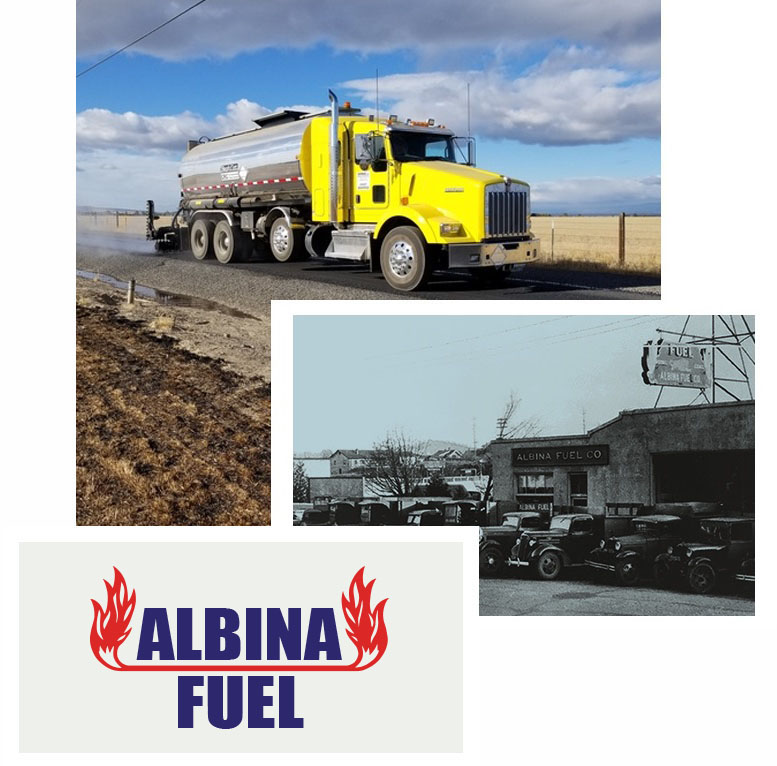 Albina Holdings is a fourth-generation, family-owned and operated company with assets in multiple industries.
Our subsidiaries include Albina Asphalt, the region's leading asphalt-product producer and Pacific Energy Group (PEG), a retail propane provider. A 60-vehicle dedicated shipping fleet that covers over a million miles of road each year supports our ventures.
Exceptional customer service, high-quality products, and willingness to diversify continue to drive our company forward as we enter our second century of service.
Starting in 1903, Albina Fuel grew from a humble energy supplier in Portland to a regional holding company with diverse subsidiaries that champion new market demands across the Pacific Northwest. Read more about our ascent in The Cycles of Business and Family: The History of the Albina Fuel.
Our century-long story is one of giving back. In addition to heating thousands of homes and paving hundreds of roads over the years, we still find time and resources to be a good neighbor. Each year, we donate to organizations that make our community healthy and vibrant.
Albina Asphalt manufactures, delivers, and applies a wide range of asphalt products including emulsions and hot asphalt for public and private contractors across the Pacific Northwest. With certified lab technicians and experienced leaders, Albina Asphalt is able to maintain an unmatched level of quality and exceed environmental standards.
Pacific Energy Group (PEG) supplies propane for residential, commercial, and agricultural use in Oregon and Southwest Washington. Thousands of families and businesses count on PEG for their energy needs every day. PEG's service-oriented and dedicated employees work hard to meet the region's demands.